Car Bows For Sale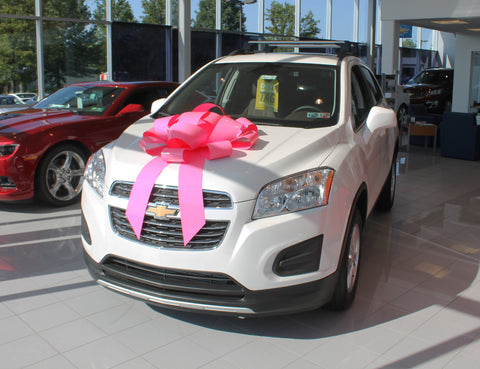 Car bows for sale from US Auto Supplies can be purchased for both business and personal uses.  These large bows for cars are available in 22 and 30 inch diameter sizes, with either a magnet or suction cup type attachment.  Gift bows can be ordered in 13 different colors for all types of special event celebrations.  These giant car bows are also available with printed messages of Happy Holidays and Happy Birthday, each in 4 colors to even more enhance your special celebrations and overall holiday season enjoyment! 
NOTE: These large gift bows can be sold to any individual wanting to buy and are not just for car dealership purchases.  
NOTE:  Due to the "special event" nature that these bows are used for, they are not returnable after the date they are delivered.