Purchase Order Books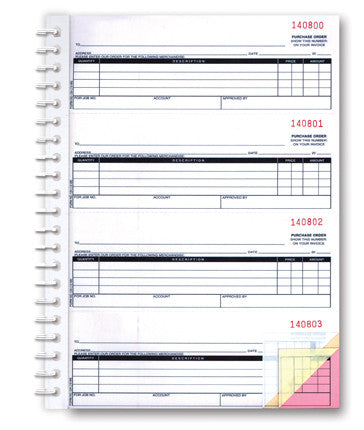 Purchase order books allow your office and manager staff to more accurately track day to day purchases and keep consistent records.  These spiral bound purchase order books from US Auto Supplies are available in 2-part and 3-part versions, with options for specific fuel purchase order books, and cash receipt books for your office staff.  With so much business coming in and out of your dealership, items like purchase order books, vehicle inventory records and color coded filing systems, help you stay organized by having the control copy stay permanently in the book.
All purchase order books are available as a stock item that are ready to ship but if you would prefer to have custom purchase order books, where your business name, address and other contact information is imprinted in 1-color ink, that can be done and specific numbering ranges can be requested also with those custom versions.