Rear View Mirror Hang Tags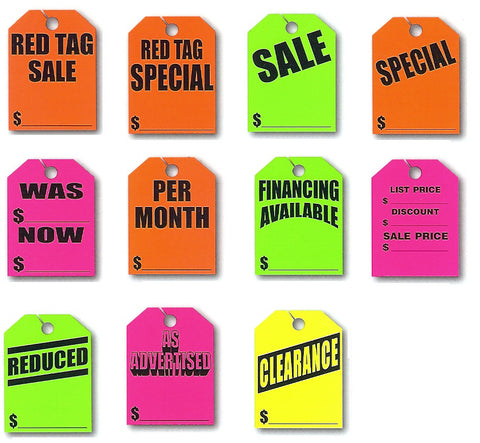 Rear view mirror hang tags for car dealers are available in four different fluorescent colors and also in white. These specific car hang tags have numerous different slogan and sales messages to help best fit the promotions and special events your auto dealership is having.  For special events or holiday promotions, there are different options available for those type of mirror hang tags.   
For car dealerships wanting a more high end design, custom car mirror hang tags can be created in multiple colors that incorporate both the special event promotion and your dealer logo. Car mirror tags combine perfectly with color windshield slogans and model year stickers.