Auto Repair Work Orders and Racks - Items tagged as "Job ticket holders"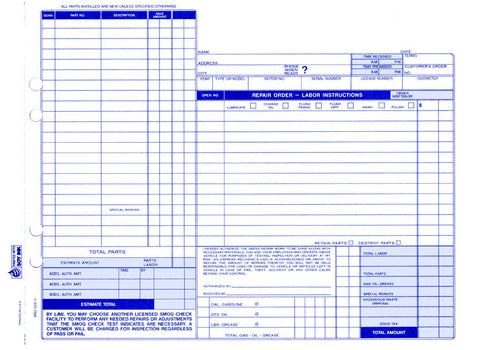 Auto repair work orders, often times referred to as a work order ticket, come in different sizes, and depending on the version, are available in either 3-part or 4-part, to help fit best with your vehicle service and auto repair shop needs. These auto repair order forms combine with the
work order holders
, repair order racks,
job time tickets
and ultimately
repair shop folders
 and
color code filing items
, once the repair work is completed.  Combined all together, these items really do help your mechanics and office staff keep car repair work organized for every customer vehicle in for service.